MALAGA (VG) The holiday village on the Spanish sunny coast has been empty of tourists since last autumn and puts all its trust in the summer of 2021. In the meantime, local authorities are trying to get people to move their home office to Malaga.
Published:Less than 50 minutes ago
– We have seen that people are willing to work from home through the pandemic. Why not do something to attract us people?
We meet the city's tourism manager, Rosa Sanchez, in one of the city's open office premises – of the type where you can rent an office space whether you are self-employed or a small company.
No one uses it when VG is visiting, but a couple are reportedly out for lunch.
The city on the Spanish sunny coast usually has tourists visiting throughout the year. But on the beach promenade we only meet one or two on a training trip.
In the pedestrian streets in the city center, people are on their way between work and kindergarten, they are mostly permanent residents.
– It's a disaster here. Most of the tourists who come now are Spanish, and preferably from the region. Many are struggling, says Sanchez.
"Everyone" who lives off the tourists is now waiting for the summer. Only then is there a real hope of being able to expect more tourists again.
– We do not expect a 2019 summer, but if we manage half or 70 percent, it is good. It depends on the vaccine and the rules in other countries, says tourism manager Sanchez.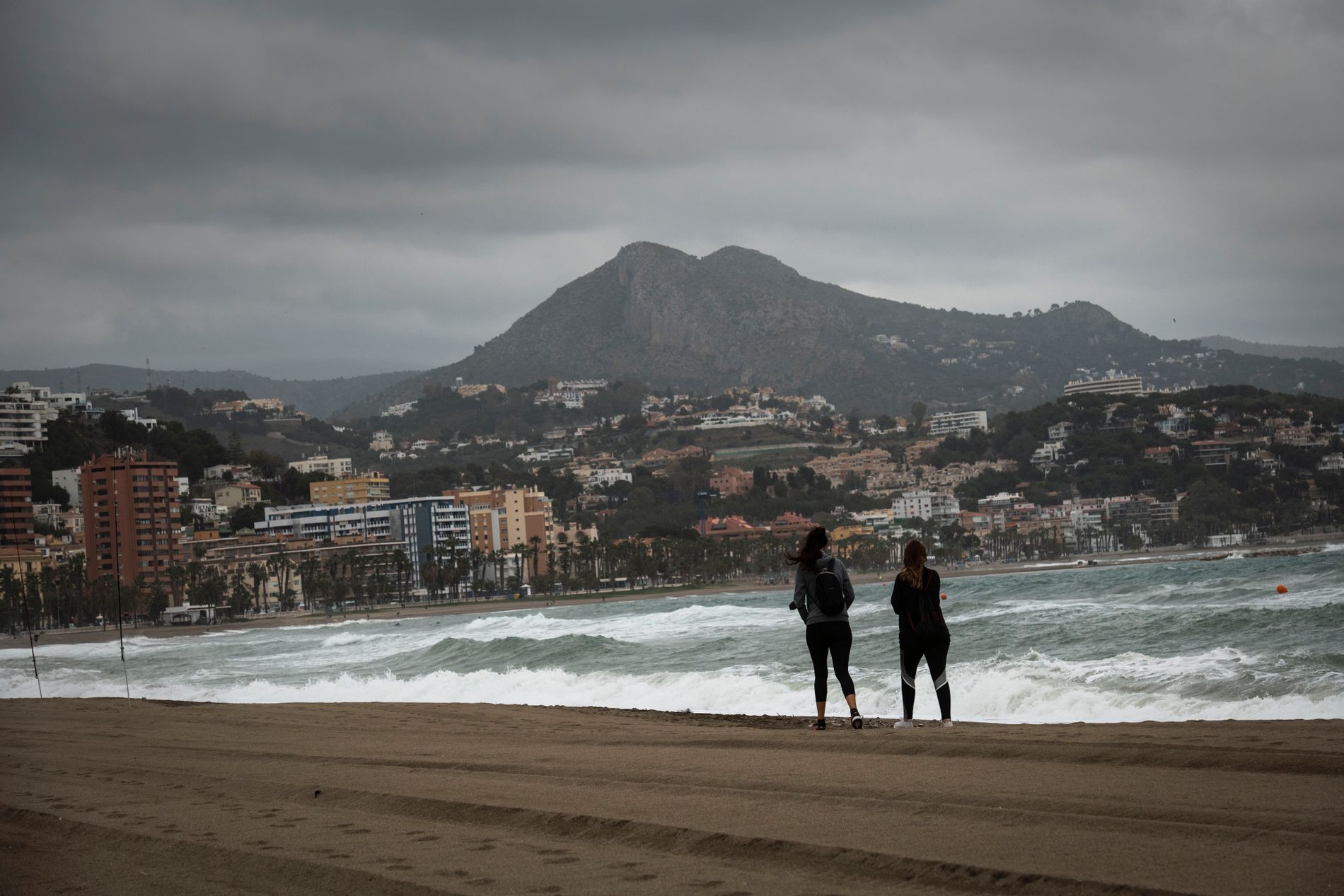 After the UK recently announced that it will open for travel after May 17, bookings here have exploded, she explains.
And it is only a few weeks since the local authorities launched the "Malaga Work Bay" campaign in an attempt to attract some before the summer.
The goal is to get people to move their home office here – to Malaga.
Outside the city is Malaga TechPark, a kind of miniature Silicon Valley that houses a number of companies – including multinational tech giants. This environment also gives hope that the city can attract so-called digital nomads.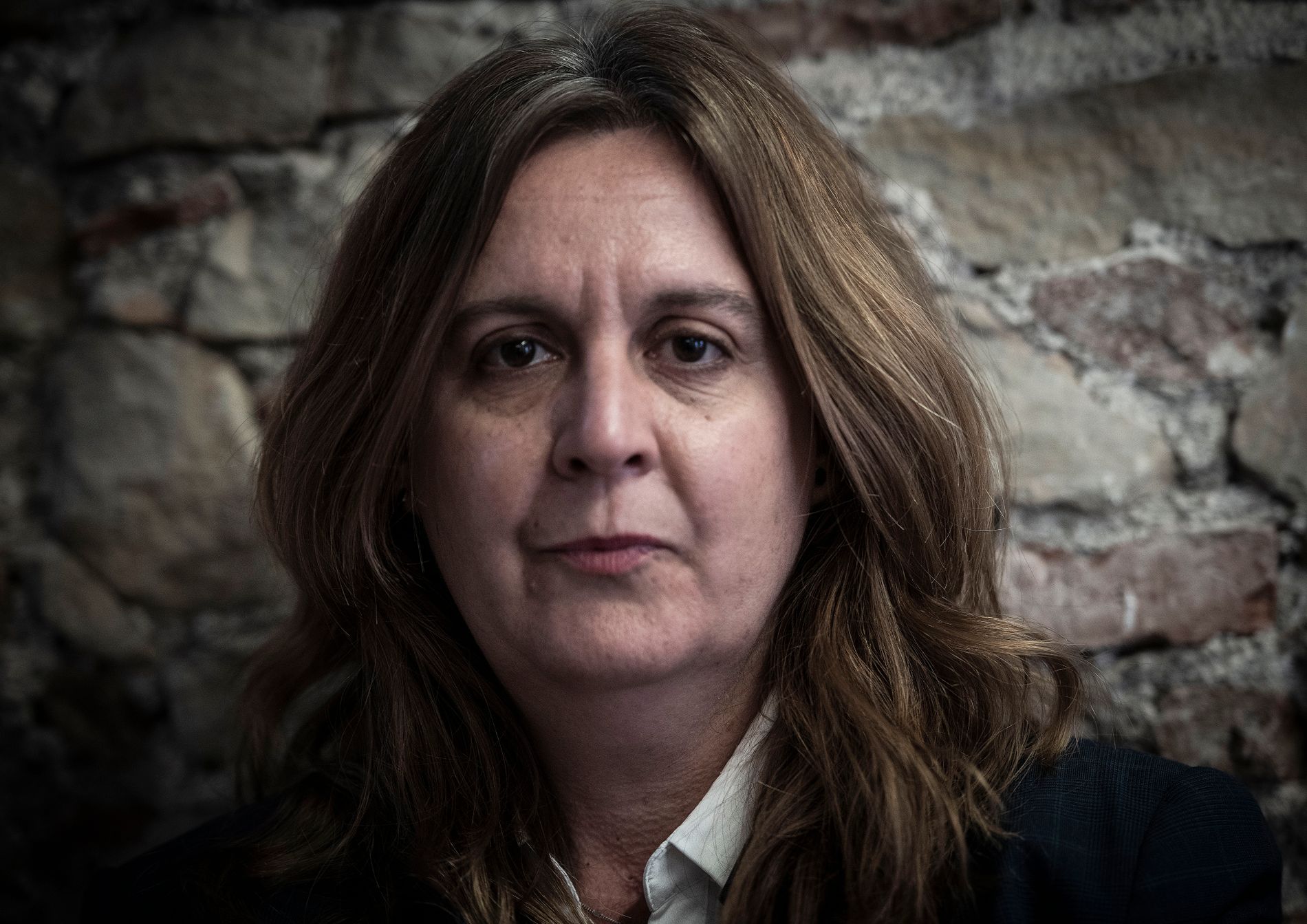 Live as «digital nomads»
It is too early to see the results of the campaign to the local authorities, but in a collective with two strangers, the Venezuelan couple Andrea Olinio (25) and Edwin Magdalena (29) have recently moved in.
From before they have lived both in the Canary Islands and elsewhere in Spain.
– We traveled here because the city is so open to just like us. We have not yet taken advantage of any of the offers, but will certainly participate in network meetings eventually, says Olinio.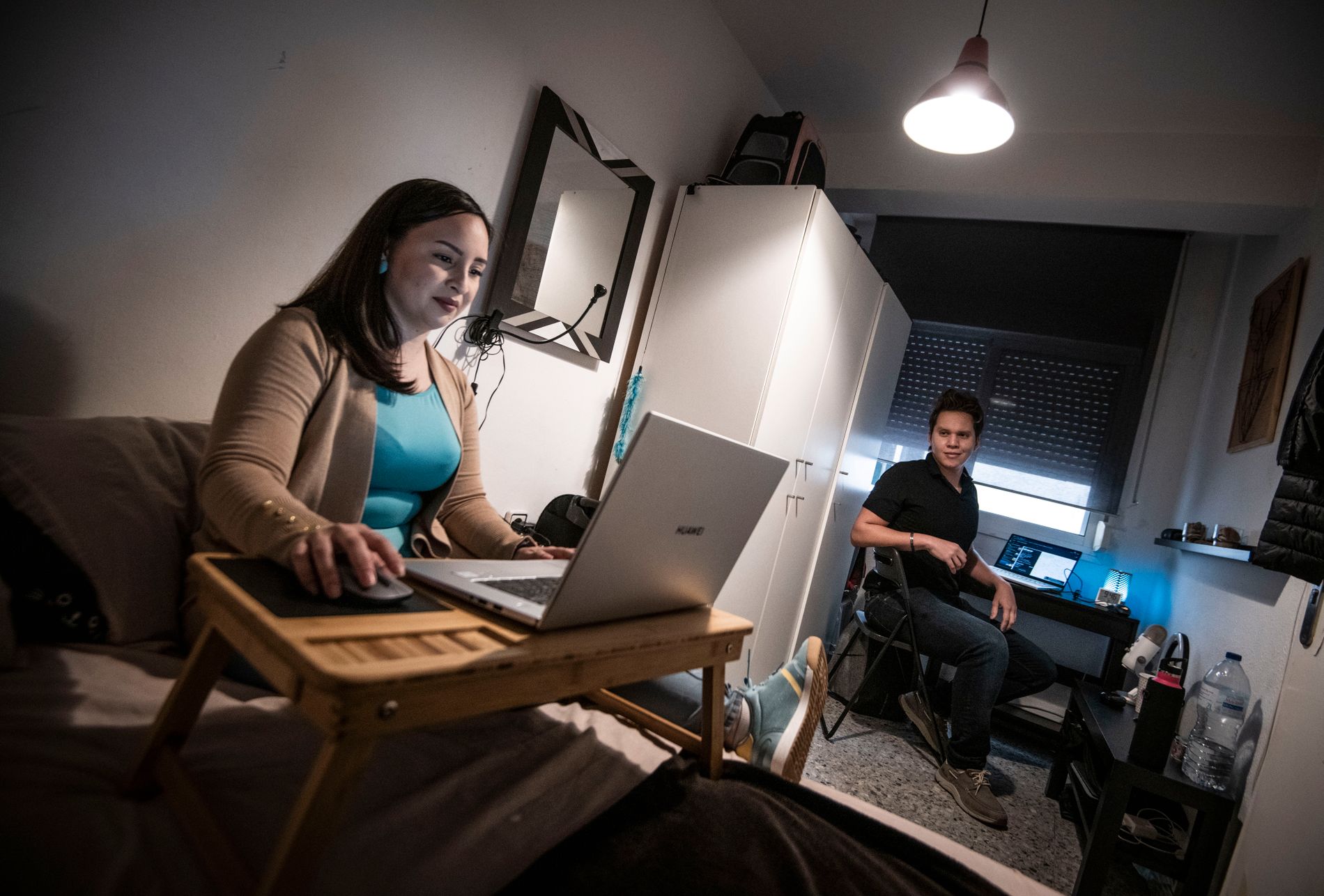 Both operate for themselves: She as a consultant for companies in communication and marketing, he as a day trader – by trying to make money on the fluctuations in the stock market. From their respective PCs, they can work from anywhere.
And now they are sitting in a collective in Malaga, she on the bed – and he at a desk in their shared bedroom. In the living room, a roommate is sitting in his home office.
– How long do you envision holding on like this?
– For at least six months, the plan is.
– And then?
– We have no idea! That's what's so exciting about living like this, we have many places we want to go.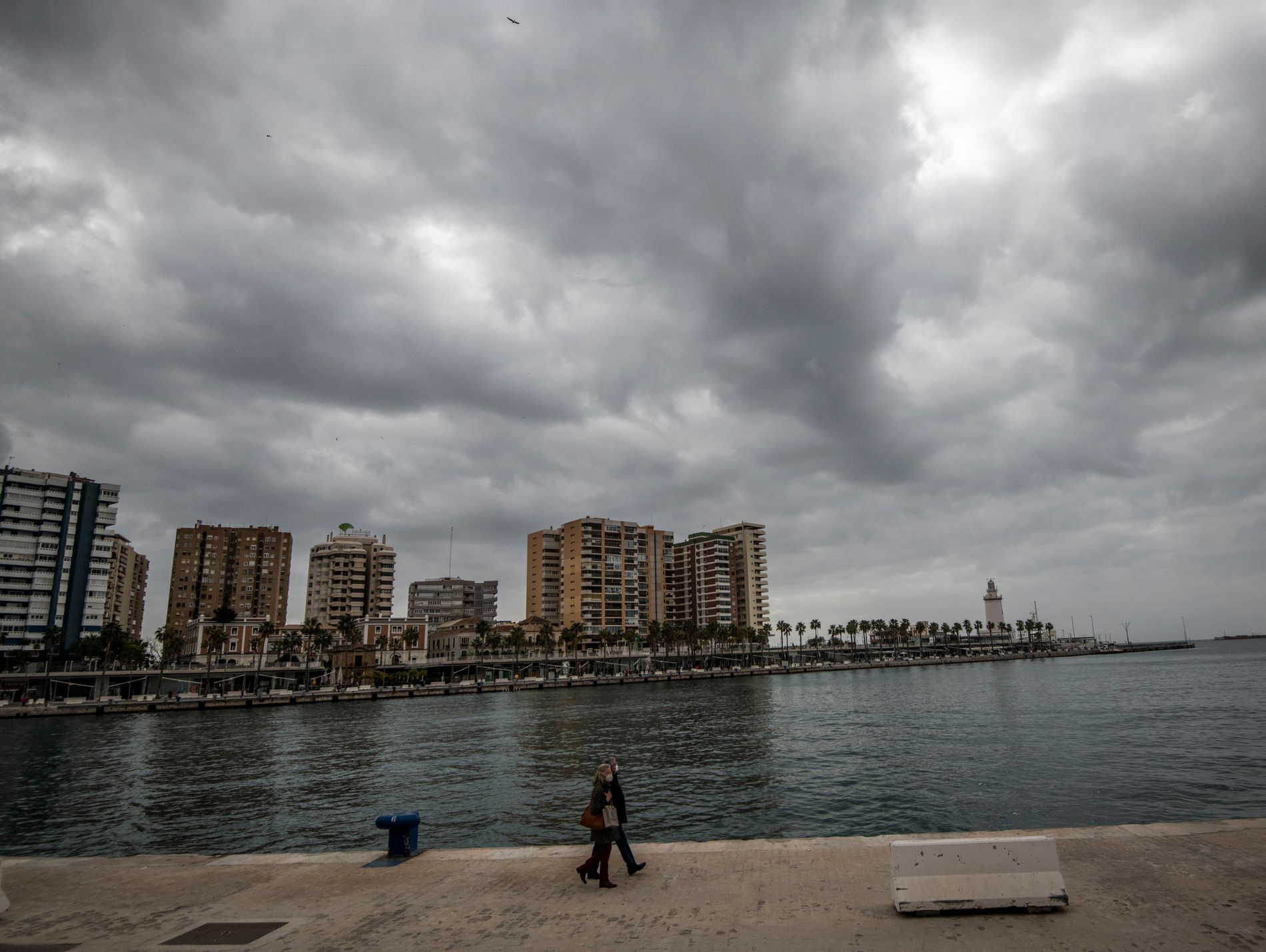 – Usually lived by foreign tourists
In the harbor there are only a couple of catamarans trying to lure us on sightseeing, where before the pandemic it would be crowded with boats.
– We usually live off foreign tourists. Now they make up maybe between two and five percent of the guests, says Raquel (26), who does not want his last name in print.
She shakes up a white tablecloth and places it on one of the many tables to prepare for the opening of a steakhouse in the harbor. The majority of them are covered only for the sake of sight.
From being five at work at the same time, they are now two in the restaurant.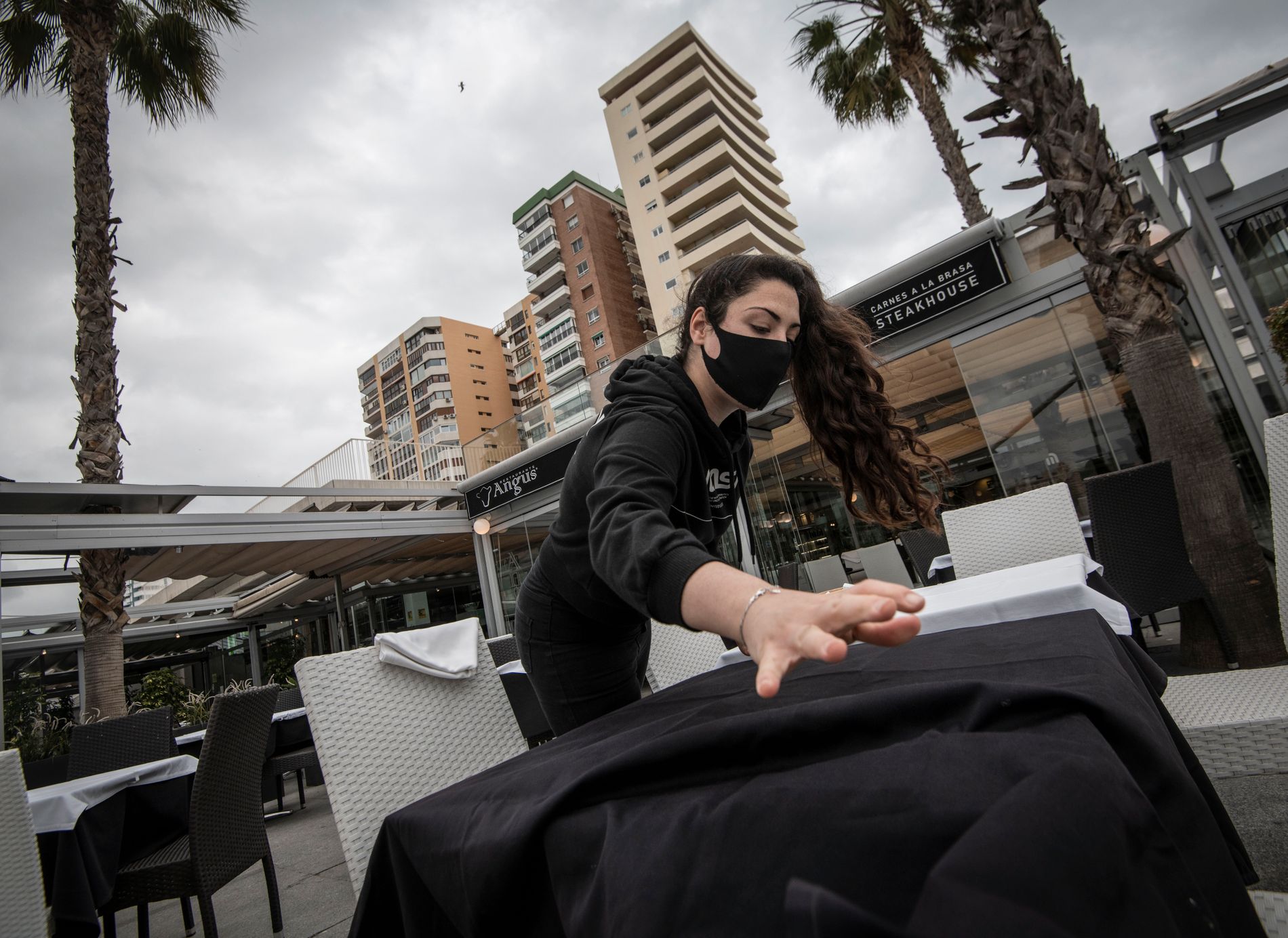 Because the steak restaurant is a chain, it will survive, Raquel explains.
Things went worse with the neighboring restaurant, which could not stand the closure that was in March, April and May in the spring of 2020. The premises are still empty.
Since last autumn, there have been strict restrictions in Malaga, with curfews part of the day and limited opening hours for restaurants and cafes.
Many European countries have also had travel restrictions that have kept people within national borders.
Resident Alberto Maresca (69) and puppy Roger on their daily trip.
– I must say that personally it has been nice to live more peacefully. But of course I see that the pandemic has had enormous consequences, says Alberto Maresca (69).
He and his wife moved to the city just a couple of weeks before the closure in March last year due to their health and climate. Since then, he has got the puppy Roger, who now requires daily walks.
Have had several digital nomads
– A good incentive from the authorities, says Sergio Barroso (34) about the campaign to attract digital nomads. He has both hotels and rental apartments in the city.
But the idea is nothing new, according to him.
– This was already a trend. I have over two or three years had people who like to rent the apartments here over a period of time. Then they are here and working. Before Christmas, four of the apartments were rented out to people for that purpose, says Barroso.
Hotel operator and landlord Sergio Barroso (34) has a low occupancy rate.
But none of the guests returned after Christmas due to the third wave and new shutdowns.
– The suitcase and the bike of a Briton who was here are still in the apartment complex, says Barroso.
In the streets there are mostly Spaniards.
– Great faith that the summer will be good
He believes that investing in digital nomads should be a long-term strategy for the city – and not that it is a quick fix.
– The problem is not that people do not want to come – but that they can not because of restrictions in their own country, he emphasizes.
As a businessman, he now puts all his trust in the vaccination in Spain. In July, 90 percent of his hotel is fully booked – mainly by Britons. But with flexible cancellation policies, Barroso is prepared to cancel as early as next week.
– We have great faith that the summer will be good. At the same time, September will be the big test. Is the population more or less vaccinated then, or will there be a new wave, just like last autumn?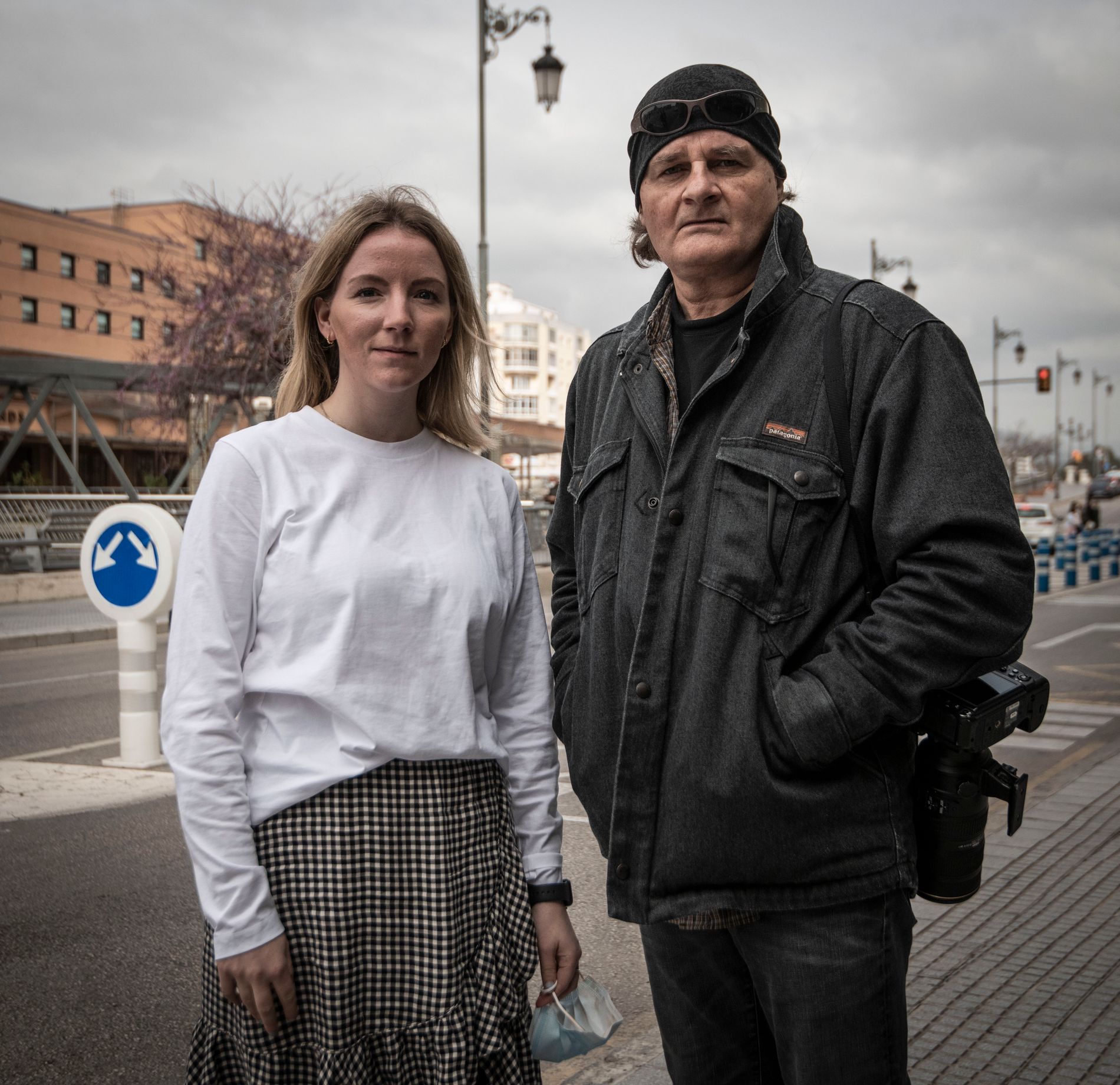 Get the latest news delivered to your inbox
Follow us on social media networks