Nationally, Germany is fighting heavy infection control measures against the third wave of the pandemic. But in the city of Tübingen, life feels almost normal. It creates debate.
Published:Updated less than 50 minutes ago
There is a lot of discussion in Germany about whether there is a need for intensified infection control measures to deal with the new increase in coronary infection. But in Tübingen, a different solution has been chosen than closure and social drought.
There, "day passes" are offered to everyone who has had a quick test at the city centers, and who has been shown a negative result.
The passports give people access to what is currently one of Germany's most vibrant centers. The rest of Germany is following developments closely, and several other places are planning similar experiments.
People are very happy
– It has become light in people's eyes. Now they finally find some normality again, says Sandra Pauli, who two weeks ago was able to reopen her store. The outdoor cafes, theaters and museums in the city also want people back.
– Everyone is very happy, even though the usual rules for using a mask and physical distance still apply, Pauli adds.
She believes the rapid testing scheme is the only way to live with the coronavirus.
Several other places are trying or considering similar reliefs. In the town of Weimar, shops and museums have also been opened for those who can show a negative test. The small state of Saarland is considering reopening almost completely on April 6, using a combination of rapid tests and infection control rules, so that cinemas, gyms and outdoor cafes can be kept open.
Controversial methods
But these methods are highly controversial in a Germany where health experts now fear a sharp increase in infection with the new and more contagious virus variants.
Among the strongest critics is Prime Minister Angela Merkel. In a recent live TV interview, she urged regional leaders to stick to the well-known infection control measures that have so far been widely agreed upon.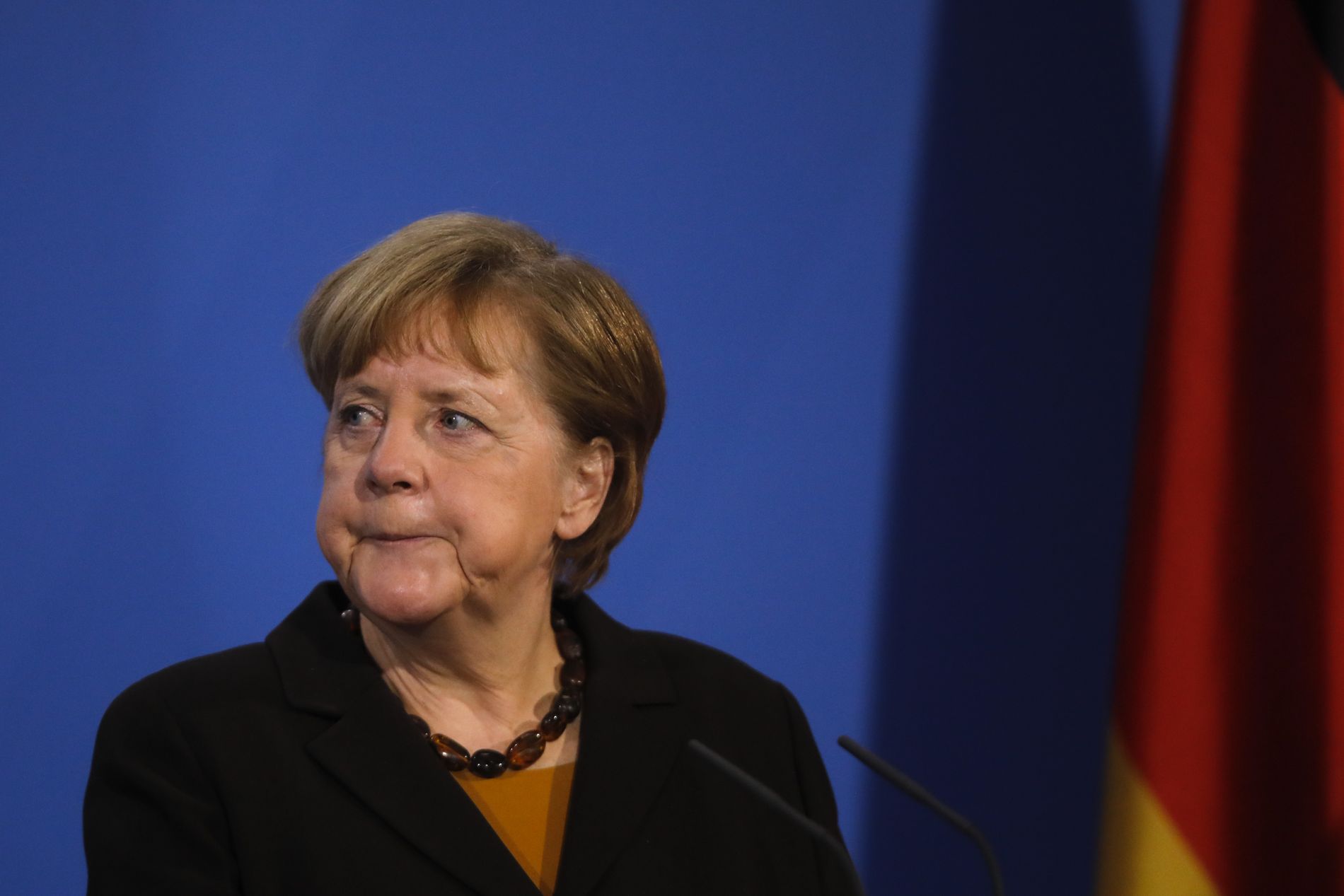 At the beginning of March, the leaders of Germany's 16 states agreed to apply the "emergency brake" and introduce new infection control measures if the infection increased significantly. And it does over large parts of the country now.
– I do not know if testing and shopping is the right answer to the development we have now, Merkel said. She pointed out that even in Tübingen, the infection is increasing – despite thousands of tests.
Reluctance to new shutdowns
But many of the leaders around the country have clearly shown reluctance to introduce new, harsh shutdowns.
And in Tübingen, they believe that the experiment is successful.
– Nearly 50,000 tests have been taken over a two-week period, says doctor Lisa Federle. She is one of the driving forces behind the project, which is monitored by the University of Tübingen.
– We had to do something because people no longer accept the restrictions. And we have enough tests, says Federle.
also read
Severe increase in infection in France – extends shutdown to the whole country
– I think it is much safer to meet outside after you have been tested, than that you meet people at home, she adds.
Mayor Boris Palmer, from the left-wing Green Party, believes that the project has given hope to business owners who have felt increasingly desperate.
And even though an increase in the number of cases of infection is also seen here, he points out that the increase is not happening faster than elsewhere in the country. But there are danger signs. The city of 90,000 inhabitants now attracts a large number of day tourists from all over Germany
Restrictions on the number of tourists
For example, Rene, 36, and his girlfriend drove 100 kilometers to celebrate his birthday in the city.
– We just wanted to do something special, and now we are going to have a good meal, he said.
The large influx has led to the local authorities introducing restrictions on how many tourists can get a day pass.
The pilot scheme will tentatively apply until 18 April
But Federle believes that the scheme has already become a success.
– People can see that we are not just closing down, that we are also trying to find another way to solve the challenges, she says.
Get the latest news delivered to your inbox
Follow us on social media networks