GARDERMOEN (VG) In the last week, 20-30 people have left the quarantine hotels at Oslo Airport before the time was up: – They do not want to be decided, says Sylvia Aastad.
She is unit manager in Ullensaker municipality, with responsibility for accommodating passengers in the hotels around Gardermoen. Dissatisfaction is great among leisure travelers who come home for Easter.
Everyone who has returned since Monday after unnecessary trips abroad must spend the entire quarantine period in hotels. At the earliest after seven days, they can check out, provided two negative tests after arrival.
The previous rule on quarantine hotels for at least three days for Norwegian leisure travelers applied for almost two weeks.
– Major intervention
– Three days triggered many reactions – and there are not fewer now. Many people think the rule about hotel quarantine is a major intervention in their lives and very square, says unit leader Sylvia Aastad to VG.
Romerikes Blad first told about those who have run away from the quarantine hotels ahead of time. They can expect fines of approx. NOK 20,000 for breach of the infection control regulations.
– I say that they are reported to the police and fined, some answer that they do not care about it. They do not think the rule is something to relate to, do not want to be decided over and consider that they have the right to go home to their own, says Aastad.
She reminds us that major austerity measures have come in a short time.
– We are talking about registered Norwegian citizens who have been on holiday or have a house abroad. They have been used to traveling and coming home whenever they want. Think how different it has become.
– Can be uncomfortable
The unit leader tells about passengers who let their minds go out to the hotel and the municipality's employees.
– It can be very uncomfortable. I understand that people can get annoyed, angry and disappointed, but we are not the ones who set the rules. We are only set to carry out something that the government has decided, says Sylvia Aastad.
About. This weekend, 1,750 people were quarantined at ten hotels near Norway's main airport. Ullensaker municipality, which has 3,000 hotel beds, expects even more people during the Easter holidays.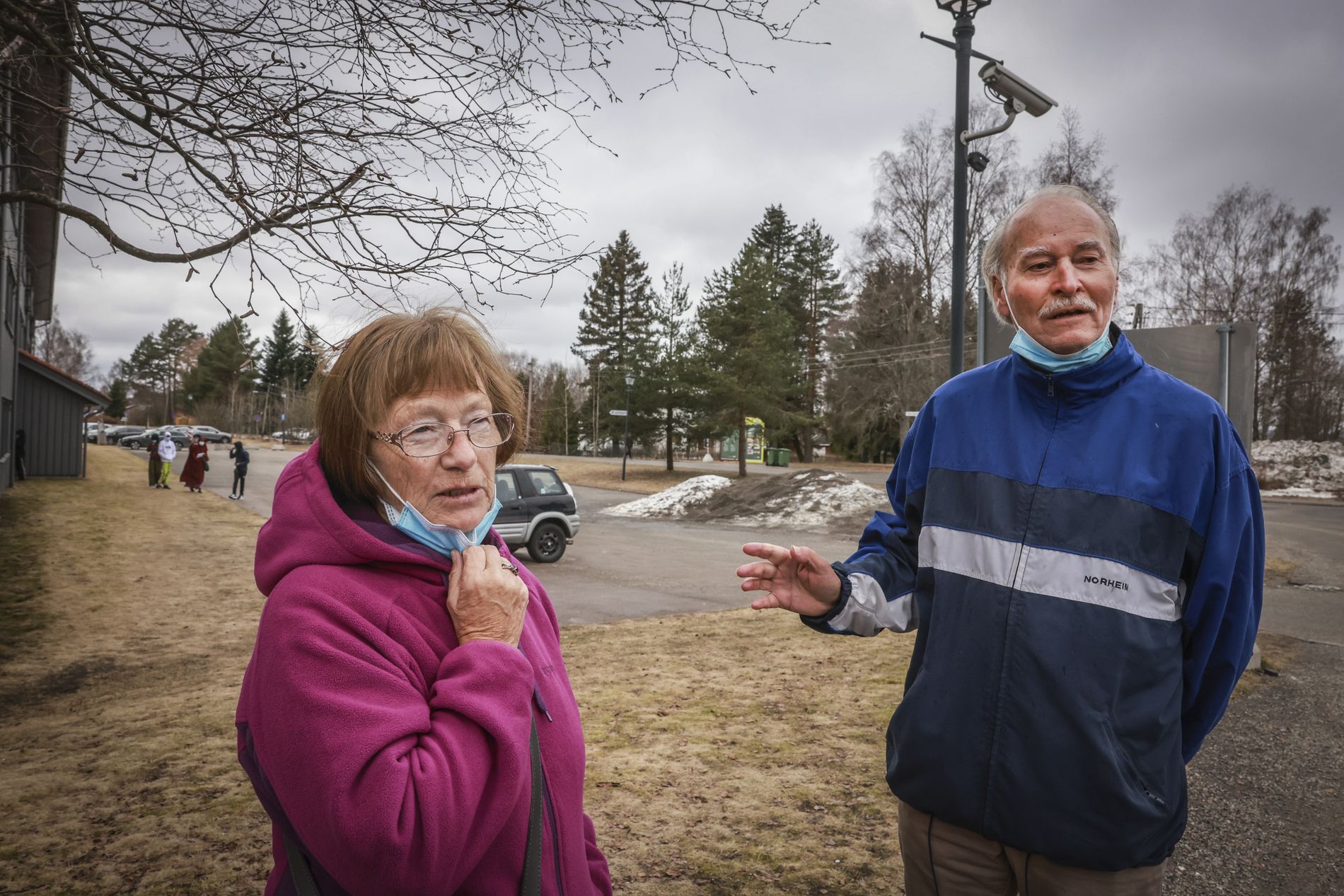 Retirees Tone and Jarle Wergeland spend the winter months in Cyprus. When they were home for Christmas, they were quarantined for ten days at home in Asker. Since Sunday night, they have been accommodated in hotels.
– Do not trust us
At Hvalstad, a house with two living rooms, four bedrooms, two bathrooms and a garden awaits. At Gardermoen, they have to eat on the edge of the bed, because there is no room for a table in the room. Outside the hotel, they are only allowed to walk two hours a day.
– We will not complain about the hotel, but the freedom has been taken away. I think it is bad that they get the Storting to change the entry rules along the way. It is a bit reminiscent of the exemption laws after the war, says Jarle Wergeland (75).
The couple thinks it worked perfectly with the quarantine at home.
– The government does not trust us. Then we can not trust the government either. It's that simple.
Ten reported in Bergen
In Bergen, just under ten people have been reported to the police since October, for having evaded the entry quarantine, emergency manager Ivar Konrad Lunde states.
Five have escaped from the entry quarantine in Sola municipality – two from Stavanger airport and three from Risavika harbor.
– Two of the three who had been on an unnecessary leisure trip in March, returned to the hotel after a conversation with the police, says communications consultant in Sola municipality Odd Kristian Stokka.
1100 people have lived in quarantine hotels in Sandefjord, since 9 November last year. No one has traveled before the time was up.
– So despite the fact that not everyone has been happy that they have to go to quarantine hotels, everyone has been loyal to the rules, says advisor in Sandefjord municipality Thor Henry Thorød.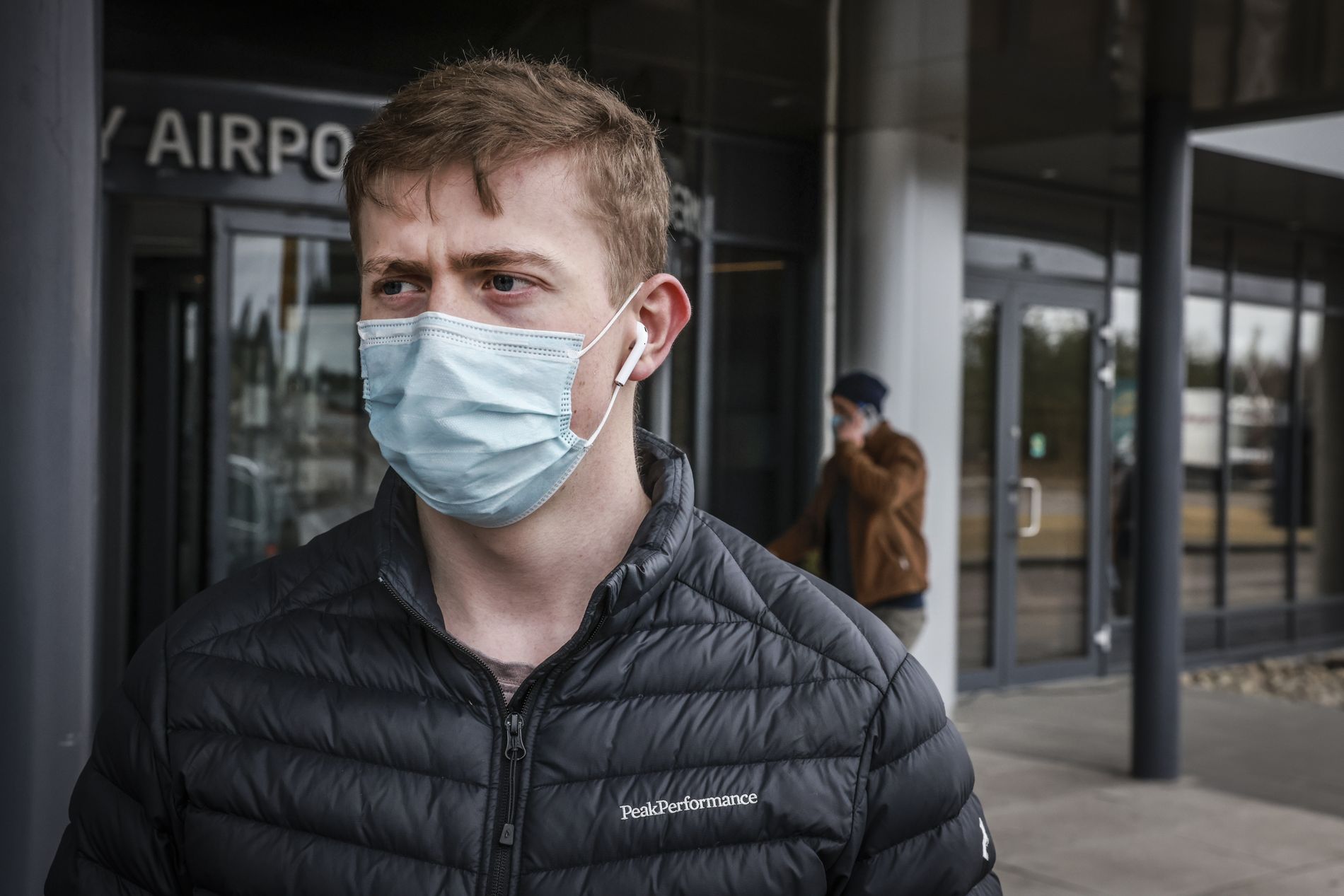 When Daniel Steen traveled to visit his girlfriend in Helsinki, he was prepared for three days in the hotel quarantine. When he arrived at Gardermoen on Tuesday, the rule had been changed to at least seven hotel days.
– I think maybe I would not have traveled, if I had known. At the airport, there were people who knew when they were told they had to go to a hotel, says the 19-year-old from Finnøy in Ryfylke.
Tightens the rules on Maundy Thursday
Since Monday, everyone who returns to Norway after unnecessary trips abroad to red countries and areas must spend the quarantine period at a quarantine hotel.
At the earliest after the seventh day, it is possible to go out of quarantine, if the traveler tests negative for covid-19 twice after arrival.
Norwegian citizens must also fill in a digital registration form before arriving in Norway. All entrants must test themselves at the border.
From Maundy Thursday, Norwegian citizens and foreigners residing in Norway must also present a fresh coronation test when they come from an area with a quarantine obligation.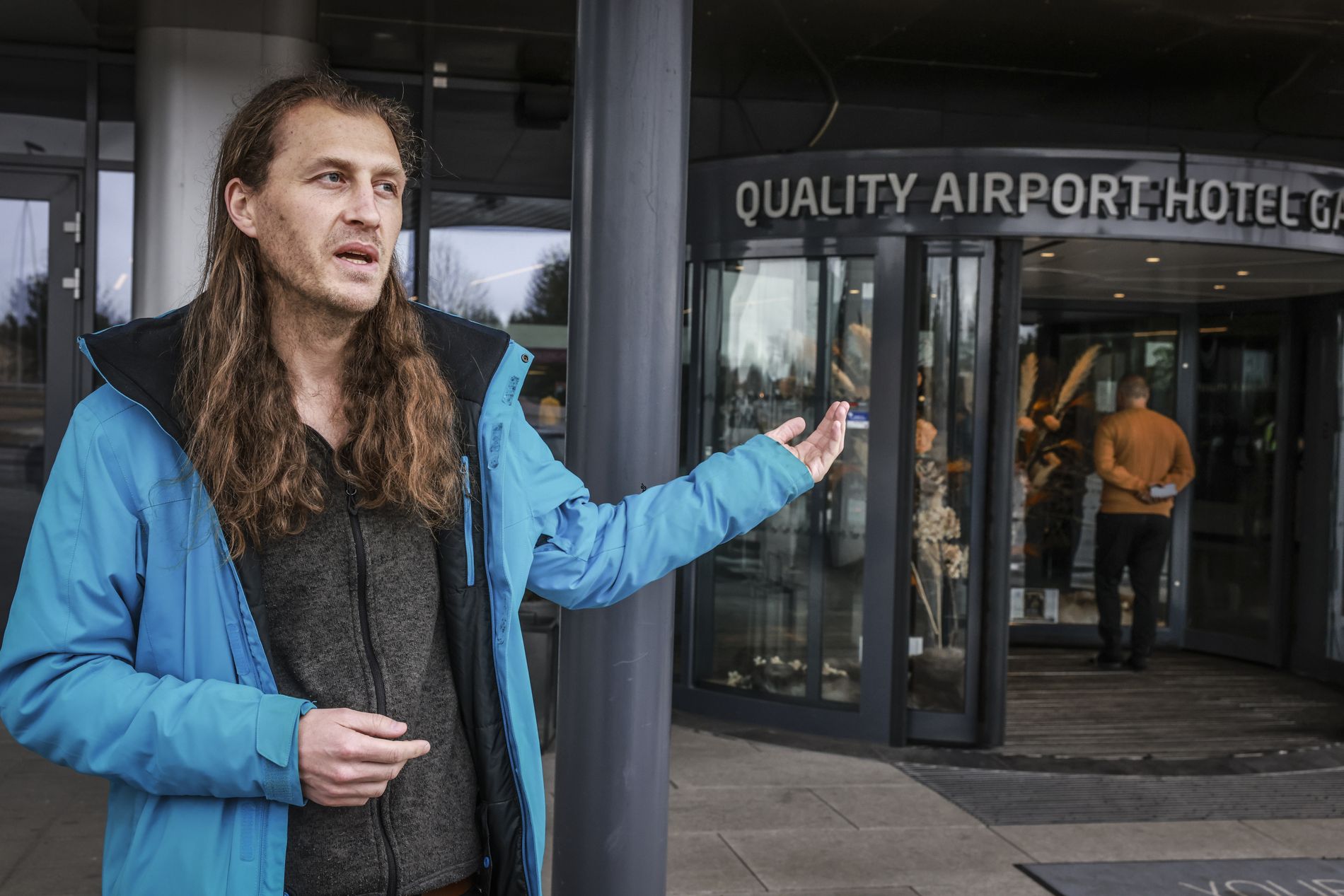 Roman Kulig (37) arrived on Saturday, before the hotel quarantine was extended, but is still at Gardermoen. He is afraid that he will have to go home to Germany with an unsolved case.
– Really confusing
– I was going to visit my partner in Trondheim. We were to register at Easter, to get married in the summer. She had checked the regulations and prepared all the paperwork. And then they change the rules …
The preschool teacher from Augsburg in Bavaria has resigned.
– One says three days, one says seven days, one says ten days. No one informs properly, it's really confusing.
– Do you understand that someone gets angry and runs away?
– People are angry. My boyfriend is angry. She throws things at the wall and cries.
Get the latest news delivered to your inbox
Follow us on social media networks