NATO chief "seriously concerned" about Russian activities in and around Ukraine
On Tuesday, NATO Secretary General Jens Stoltenberg spoke with the President of Ukraine and expressed "serious concern" about Russian military activity.
– I called Volodymyr Zelenskyj to express serious concern about Russia's military activity in and around Ukraine and about the persistent ceasefire violations, Stoltenberg writes on
I called President @ZelenskyyUa to express serious concern about Russia's military activities in and around Ukraine & ongoing ceasefire violations. #NATO firmly supports #Ukraine's sovereignty & territorial integrity. We remain committed to our close partnership.

— Jens Stoltenberg (@jensstoltenberg) April 6, 2021
. He reiterates that the Alliance firmly supports Ukraine's sovereignty and territorial integrity and stands firm in its partnership with Ukraine.
Stoltenberg's telephone conversation joins the series of declarations from the USA, Great Britain and the EU on solidarity with Ukraine.
Will become a member
Ukraine on Tuesday asks NATO to send a clear signal to Russia in the form of a plan for Ukrainian membership in the defense alliance. The country is prepared for the necessary reforms to put in place such a plan.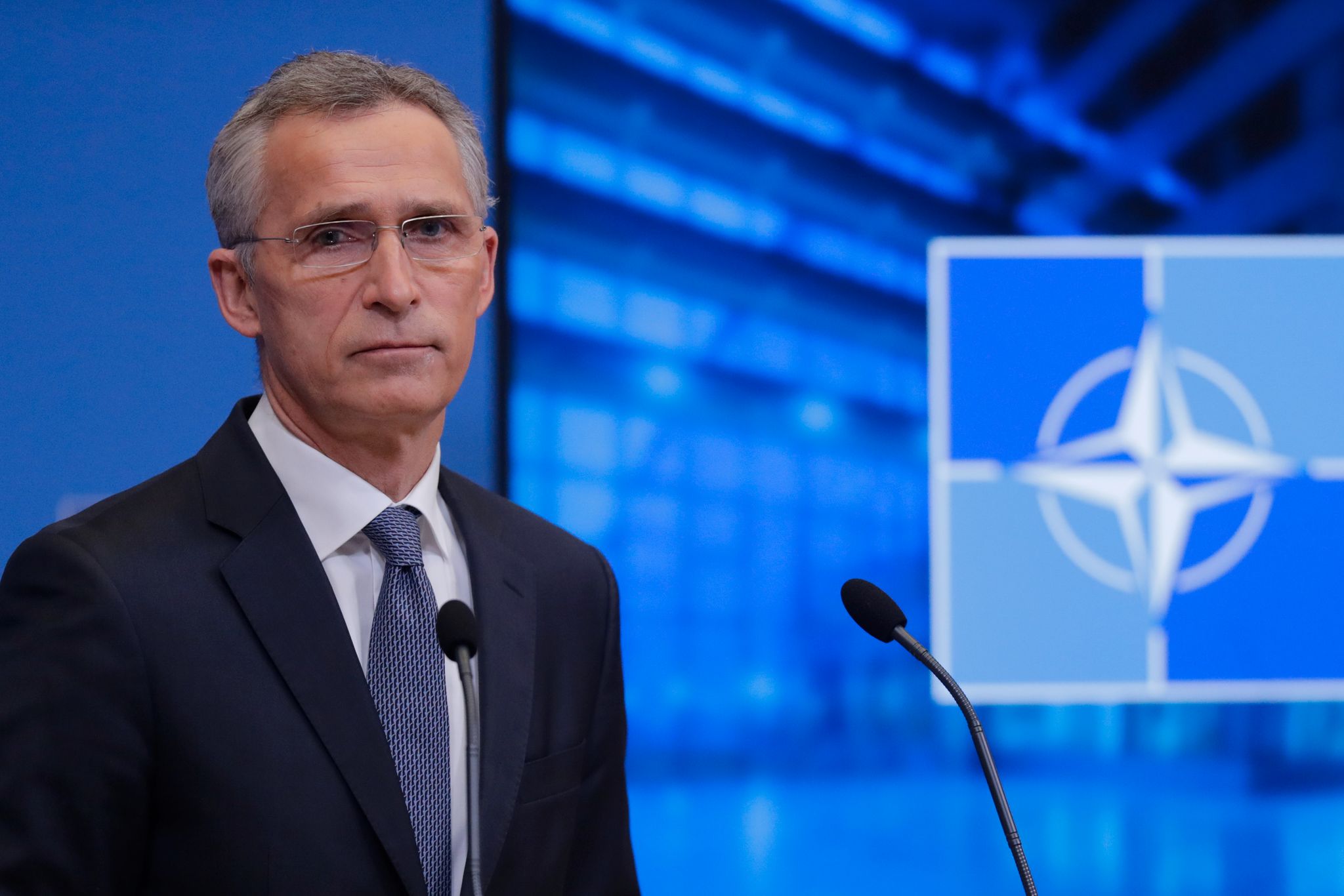 – But reforms alone will not stop Russia. NATO is the only option to stop the war in the Donet Basin. A membership plan will be a clear signal to Russia, Zelenskyj writes
.@jensstoltenberg, we are committed to reforming our army and defense sector, but reforms alone will not stop Russia. @NATO is the only way to end the war in #Donbas. Ukraine's MAP will be a real signal for #Russia pic.twitter.com/wdkp4LWxxD

— Володимир Зеленський (@ZelenskyyUa) April 6, 2021
.
The Donet Basin – also known as the Donbas – is the region in eastern Ukraine where two breakaway republics with the support of Russia are fighting to secede from Ukraine.
President Vladimir Putin's spokesman Dmitry Peskov says a Ukrainian NATO membership will only make the situation worse.
Total forces at the border
Last week, authorities in Kiev accused the neighboring country of gathering thousands of soldiers along the border north and east of Ukraine, as well as on the Crimean peninsula, which was annexed in 2014. Most countries in the world still consider Crimea to be Ukrainian.
Russia does not deny troop movements, but says they "do not threaten anyone." The country has announced that it will take the necessary measures if Western forces are deployed in Ukraine.
Prolonged conflict
Recently, there has been an increase in armed clashes along the front between Ukraine's forces and Russian – backed separatists in eastern Ukraine.
The conflict in the region has cost over 13,000 lives since 2014. according to the UN.
Get the latest news delivered to your inbox
Follow us on social media networks