Manchester United turned 0-1 to 2-1 over Brighton. Ole Gunnar Solskjær's men have become experts in striking back.
Aftenposten collaborates with VG-sporten. Therefore, as an Aftenposten reader, you also get articles and services created by VG.
The Reds have taken 25 points after falling behind in the Premier League this season, shows an overview that VG has made.
That's nine points more than any other club, according to Sky Sports. Leicester are second best with 16 points.
According to Opta Joe Manchester United have also taken the most "come from behind" points in total in the entire Premier League history.
This was the 95th match in which the Reds won after conceding the first goal, according to the statistics provider.
also read
Ferguson used hair dryer – Solskjær suggests «fireworks during the break»
The last time that happened – before the match against Brighton – was on January 20 when Fulham took the lead, but Edinson Cavani and Paul Pogba turned it all around.
On Sunday, Paul Pogba received a goal-scoring pass to the winning goal when he half-missed a shot – which instead became a kind of post to Mason Greenwood. The 19-year-old threw himself forward and headed in goal – via Brighton's Ben White.
Manchester United have won eight Premier League games after being out this season. According to the BBC, only Newcastle United (10 in 2001/02) and Manchester United themselves (9 in 2012/13) have more in a single Premier League season.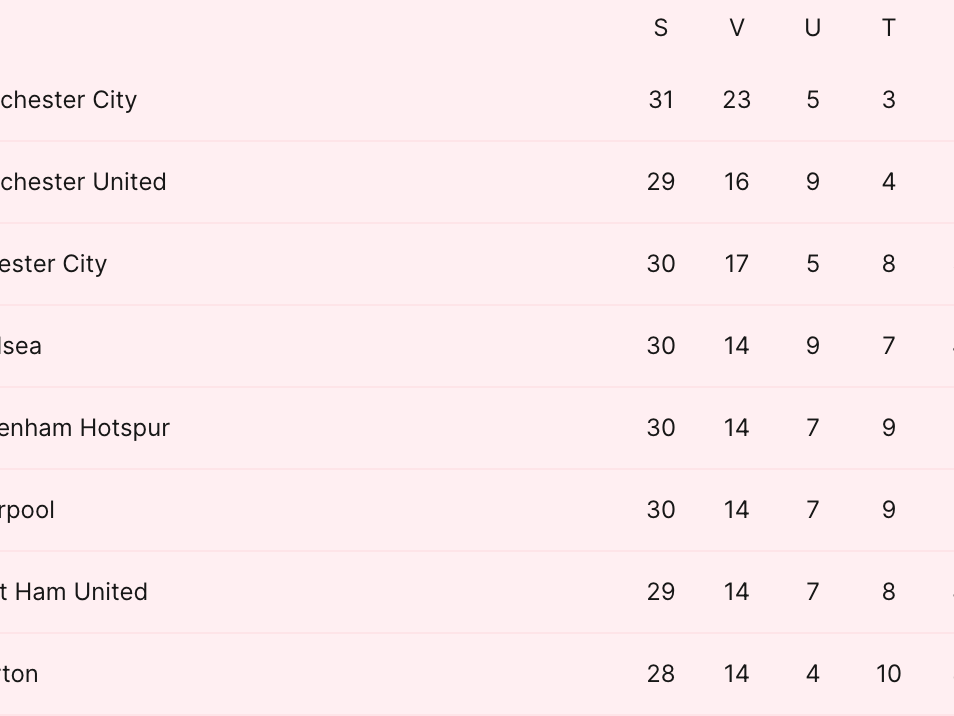 also read
Tottenham went on a late bang after the Kane double
– I think we started well, but then they scored. After that we did not quite find the rhythm, and needed the break to gather us, says United manager Ole Gunnar Solskjær after the Easter victory over Brighton.
– After international breaks, it sometimes takes time – and then maybe the fireworks have to be lit during the break, the Norwegian continues.
These are the eight matches in which United have returned to victory in the Premier League this season:
April 4, 2021: Turned 0-1 to 2-1 against Brighton (Rashford and Greenwood).

January 20, 2021: Turned 0-1 to 2-1 over Fulham (Cavani and Pogba).

December 17, 2020: Turned 0-1 to 3-2 over Sheffield United (Rashford 2, Martial).

December 5, 2020: Turned 0-1 to 3-1 over West Ham (Pogba, Greenwood, Rashford).

November 29, 2020: Turned 0-2 to 3-2 against Southampton (Fernandes, Cavani 2).

November 7, 2020: Turned 0-1 to 3-1 over Everton (Fernandes 2, Cavani).

October 17, 2020: Turned 0-1 to 4-1 against Newcastle (Maguire, Fernandes, Wan-Bissaka, Rashford).

September 26, 2020: Turned 0-1 to 3-2 against Brighton (Rashford, Fernandes, own goal).
In addition, Fernandes saved 1-1 against West Bromwich after Manchester United had been behind in that match as well.
Get the latest news delivered to your inbox
Follow us on social media networks