According to a 21-page dossier published this Saturday (03) by cryptocurrency specialists, Vira-lata Finance ($ Reau), Brazilian meme cryptocurrency, is not just a joke, but a
ponzi scheme.
The document brings several relevant and critical information to the "reau", and alerts investors of the project: "It will collapse, and the last ones that enter will end up at a loss.
In addition to the Brazilian report, an American group specializing in reporting cryptocurrency scams also
👉 As an example, the top holder who bought its token on launch for $5 is from a wallet that have never been used before. These tokens are now worth 45K USD and have a price impact of 67.08% which can trigger an immediate crash of the available liquidity at any time. pic.twitter.com/jY33H268yk

— #WARONRUGS❌ (@WARONRUGS) March 25, 2021
that the currency is nothing more than a scheme that will leave
"A bitter taste in the mouth of investors who decided to bet on the asset."
The dossier has been shared in groups of cryptocurrencies and is not signed. The document addresses several negative points of the Brazilian meme currency that went viral and continues to attract the attention of investors in Brazil and in the world.
Financial mongrel (reau)
The cryptocurrency vira lata finance appeared two weeks ago and won over 25 thousand investors. In just one week the cryptocurrency appreciated about 50.000% and reached a market capitalization of US $ 25,722, near 146 thousand reais.
According to data from the BSCCAN website, the currency currently has 27,107 holders, which means that, given the total market value, each person invested, on average, US $ 1 dollar (R $ 5.70) in digital assets.
Obviously, some have invested more than others, with some brave ones having invested up to $ 50 dollars in assets, while others have invested a few cents, just to 'scoff', they say.
As the currency started to be traded for fractions of dollars, with just ten cents a person could buy 3 million "reus".
The coin, which presents itself as a joke, like Dogecoin, won a legion of fans, made headlines in major newspapers and was also cited by finance influencers.
Although most articles warned that the asset was a joke and that the investment risk was high, some people ignored the warning and decided to buy the currency.
The result was that the 'reau' reached a average volume of $ 5,000 per day and, just as it has risen, it is also falling, according to data from the BSSCAN e DexGuru.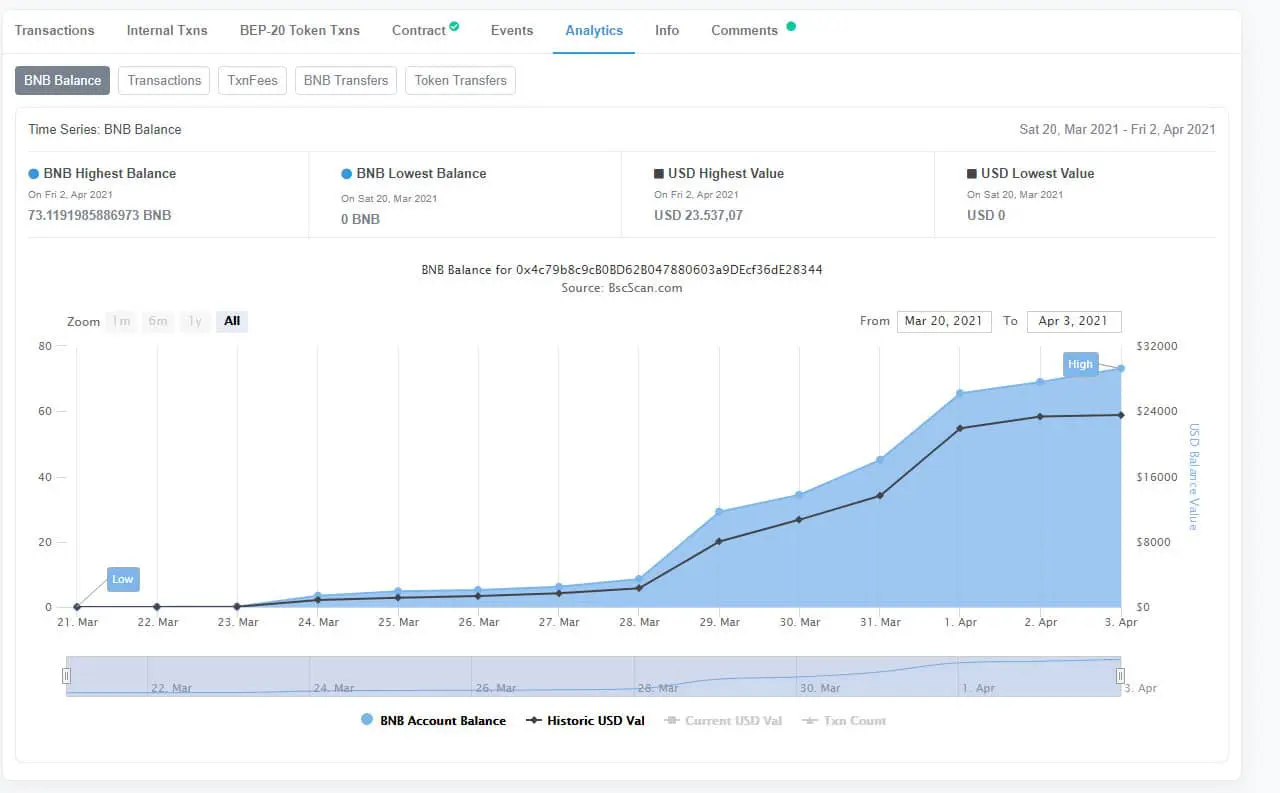 Despite this success as a joke – from people buying the asset just by meme – the published dossier reveals worrying data and claims that the coin is not actually a simple joke, but a pyramid coup.
Whales
The finance mongrel says on its page that it has an "anti-whale" mechanism, but the analysis made in the dossier states that the coins are indeed centralized, but are "masked" in separate portfolios.
Thus, the developer of the coin may have distributed coins in several portfolios to say that there are no whales controlling the asset, when, in fact, it has control of the portfolios, says the dossier.
"In just over 6 days, this portfolio spilled sales of approximately 6 trillion tokens on the market. And he passed on several more trillions (some 50) to 'secondary' portfolios – controlled by the same person:
0x9a156226266496cfb0e4b163ba604b4c153d65fc – Received 27tri "REAUs"
0x595e7ffbd1d59f718fc67a398a9f9d506a68836c – Recebeu 14,25 tri
0xd2ec88fea1bf5e27770ced9d90232db517de0323 Received 8.16 Tri
0xb9e80920687b653374b190089bdf03dabea8c202 Received 2.52tri "
Pyramid
The dossier also states that the mongrel coin is a pyramid scheme and that it depends on new investors to keep rising.
So, the developer behind the asset would be pouring coins for new stakeholders, who are buying a "Speculative asset with no real value".
"Unlike a project like BinanceCoin, which has gained various forms of use and that there is a growing demand for its assets due to its use in the Binance Smart Chain, Vira-Lata Finance has no other demand than purely speculative. In other words, its success depends on new investors entering every day, not only to sustain the new maxims but also the constant evictions of the master portfolios and their dismembered portfolios, which makes Vira Lata Finance a neoclassical example of pyramid."
The document has 21 pages and also mentions details about the currency marketing, psychological triggers, pump and dump schemes and other negative aspects of mongrel finance that should be analyzed by your investors.
The dossier concludes that the fate of the Brazilian meme cryptocurrency is collapse, with the price going to zero, leaving its investors at a loss and its creators at a profit.
"Vira Lata Finance is heading towards collapse, like several others of these complex systems also walked. Tomorrow? Two weeks from now? It does not have how to know. It is enough that the hype diminishes, that the inflow of new investors lose strength, that surrender will arrive. There is no demand for the "Reau" Token. There is Campaigns at Vira Lata Finance to help NGOs with abandoned animals, but as already explained, donations are in "reais" and not in "Reaus", this is not enough of a distraction campaign, that smokescreen. And the last ones to enter in the project they will make donations to the holder of the Master portfolio. "
To read the full document click here.
Hit notice
The group WARONRUGS, which has almost 50,000 followers and specializes in reporting scams in the cryptocurrency market, also made a warning this Saturday night (3) about the mongrel finance.
According to a
❌ Scam Advisory #110 - Vira-lata Finance $REAU (0x4c79b8c9cB0BD62B047880603a9DEcf36dE28344)

Reason: 23 wallets are above Pancakeswap, majority is fresh wallets funded by the owner.

Likeliness of losing all funds: Very High

DYOR. #WARONRUGS❌ #BSC pic.twitter.com/GDzbI3k3QF

— #WARONRUGS❌ (@WARONRUGS) March 25, 2021
, the risk of losing money by investing in mongrel finance is
"very high"
due to the fact that most wallets with a high volume of currencies are controlled by the developer of the digital asset.
"The largest holder of the coin bought the token at launch for $ 5 from a wallet that has never been used before. These tokens are now worth 45K USD and have a price impact of 67.08%, which can trigger an immediate drop in available liquidity at any time. "
The group is known for denouncing various schemes in the market, being self-styled as a community that "Pull the coup mat in the cryptosphere."
Asked through Twitter about what he thinks of the allegations of being a scam, the developer of Vira-lata Finance, who has an unknown identity, said he would not respond.
"I didn't read the full document, pTo give a complete answer, I would need to analyze the document and answer it line by line. I will not do that. If I am going to do this for every document that comes up, I will not work. "
Get the latest news delivered to your inbox
Follow us on social media networks