Won his first title – VG
(Athletic Bilbao – Real Sociedad 0-1) Real Sociedad's Mikel Oyarzabal decided the Spanish cup final for the 2019/20 season. It also secured Martin Ødegaard's first title of his career.
Published:Just updated
Ødegaard is currently on loan from Real Madrid to Arsenal and played the entire match when the team was run over and lost 0-3 at home to Liverpool on Saturday.
But half an hour later on Saturday night, Ødegaard got something to enjoy.
Last season, the 22-year-old was on loan at Real Sociedad. The Norwegian became very popular among the fans.
also read
Liverpool are eyeing Champions League hopes – while Arsenal are in despair
The Norwegian national team captain played 31 games and scored four goals for Real Sociedad. He played five cup matches, and contributed with three goals and three assists, on Real Sociedad's way to the final against Athletic Bilbao.
The cup final, which was broadcast on VG +, between the Basque rivals should have been played in April last year. But was put on hold until Saturday night due to the pandemic.
When "last year's" cup final was finally played, it was Real Sociedad who could finally cheer. Mikel Oyarzabal safely put in 1-0 on a penalty kick after 63 minutes in a poor battle.
Ødegaard has thus secured his first title as a senior player in a somewhat unusual way. It is common in Spain for the club to receive 40 medals for distribution among players and employees, so it is asked whether the club thinks Ødegaard is one of those who deserves a medal.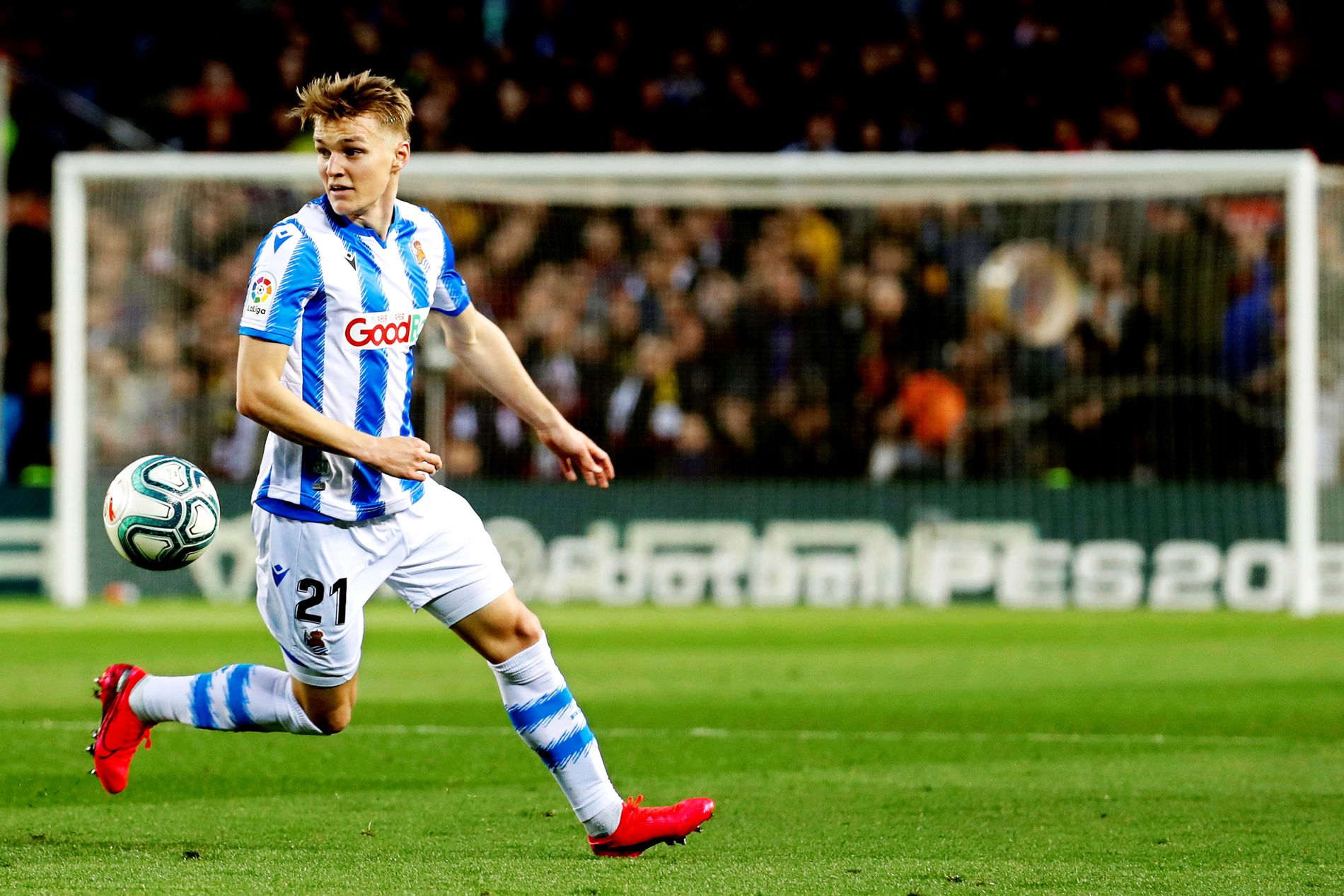 Ødegaard is the first male player to win the Copa del Rey in Spain. Caroline Graham Hansen has done the same with her Barcelona.
For Real Sociedad, it is the club's first cup triumph in 33 years.
The consolation for Athletic Bilbao is that they will play a new cup final, for the 2020/21 season, against Barcelona on 17 April. This is also broadcast on VG +.
Get the latest news delivered to your inbox
Follow us on social media networks