The companies that manage your savings and your wealth report a formidable growth during the pandemic. Kraft Finans has increased by 1 billion in the last six months, while the Heimdal funds have received 600 million in the last year.
Published: Published: Less than 1 hour ago
– The growth has been formidable. We have now passed NOK 5 billion under management, which is a milestone for the company, says CEO of Kraft Finans, Sveinung Byberg to Aftenbladet / E24.
He points to three main reasons for the growth:
Good return in 2020, which has contributed to customers' already invested capital growing.

Solid increase in new customers

Existing customers have invested even more as a result of good returns in 2020.
– Historically high numbers
Figures from the Norwegian Association of Securities (VFF) show that Norwegian retail customers have had high savings in funds since the corona pandemic broke out – and that the trend continues. In February, mutual funds were subscribed for NOK 4.5 billion, of which more than half was invested in equity funds.
The retail customers' total assets in Norwegian mutual funds are now NOK 297 billion, which is an increase of 3.4 per cent from the new year.
– These are historically high numbers, said CEO of VFF, Bernt S. Zakariassen, when the figures were published in early March.
Uses less
According to Zakariassen, there has been a tendency for high investment in funds throughout the year. Despite the coronavirus, Norwegians have invested more in funds in 2020 than in previous years. He believes that both the ability to save and the willingness to save have increased due to the corona situation. Among other things, we spend less money on travel. In addition, the interest rate on bank deposits is just over zero.
– Our investment in our own managed funds is now starting to show well again, says Sveinung Byberg about the funds Kraft Høyrente and Kraft Global.
– Kraft Høyrente is today the spearhead of the fund's investment and has in just 19 months of operation grown to manage NOK 1.2 billion with a return of 13.74 per cent.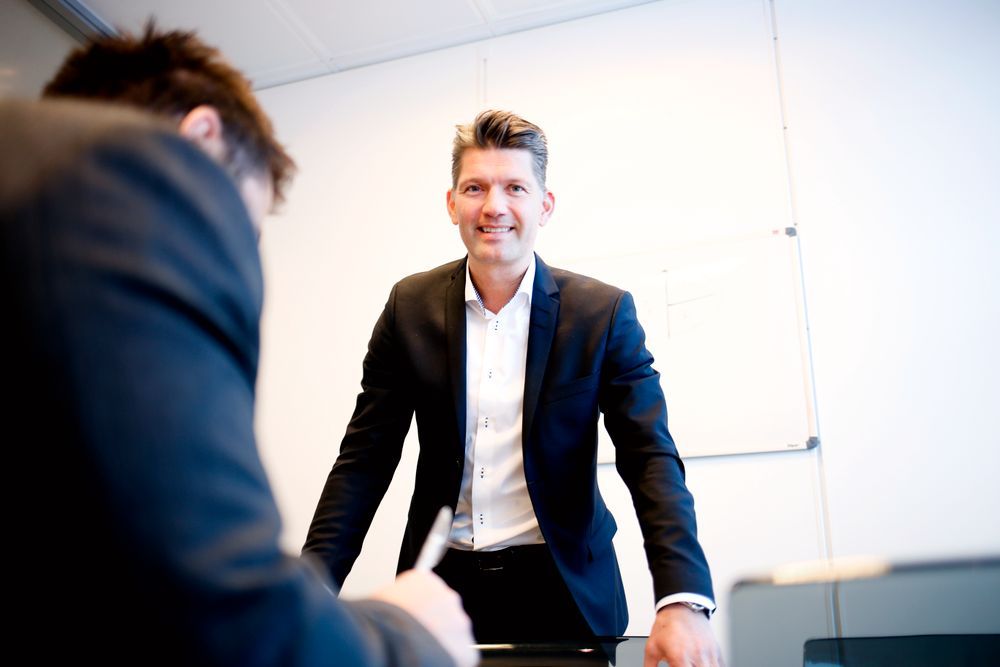 Has turned around after the crisis started
However, Kraft Global was the first fund to be established by Kraft Finans. It got off to a brutal start where the bottom point was reached during the corona crisis in March last year where the value was almost halved.
– Now things look better, and it is very nice to see that Global has recovered. We changed managers last autumn, and since the bottom point, the fund has delivered a return of 103 percent, says Byberg.
In recent years, Kraft Finans has built up a comprehensive advisory service within asset management. The 5 billion that the company has under management are mainly invested in fund portfolios, equities, real estate and the funds Kraft Global and Kraft Høyrente.
– For us, it is important to be able to offer our customers a good diversification, and especially the real estate investment has given customers a spread in their investments that makes sense within a long horizon, says Sveinung Byberg, who can also tell that they have just opened a new office in Bergen.
– It will be our sixth department in Norway. We are already located in Oslo, Trondheim, Sandnes, Tromsø, and Ålesund, says Byberg.
Dividend also this year
In connection with the investment between the seven mountains, Kraft Finans will launch a new real estate project at Nordnes in Bergen for NOK 340 million. The Norwegian Directorate of Fisheries rents the 8700 square meter property.
If the project in Bergen is completed, Kraft Finans will have 23 properties in its portfolio. In total, the projects have a price of almost NOK 7 billion. Of this, around 1.8 billion has been invested in equity.
– Last year, the real estate companies paid out NOK 54 million in dividends to customers, while in 2019 NOK 63 million was paid out. The dividends for 2021 are still not ready, but will probably be roughly on a par with last year's payment.
– The return the customers have received is approximately as expected for the projects that are in the operational phase, and on average there have been annual dividends of approximately 6-8 percent of invested equity, says investment manager at Kraft Finans, Stian Pedersen.
The Heimdal funds are growing
Heimdalfondene, which is a locally based fund with offices on Løkkeveien in Stavanger, has also noticed the desire to save for Norwegians over the past year. Over the past year, they have increased total assets by NOK 600 million from NOK 460 million to NOK 1.060 billion.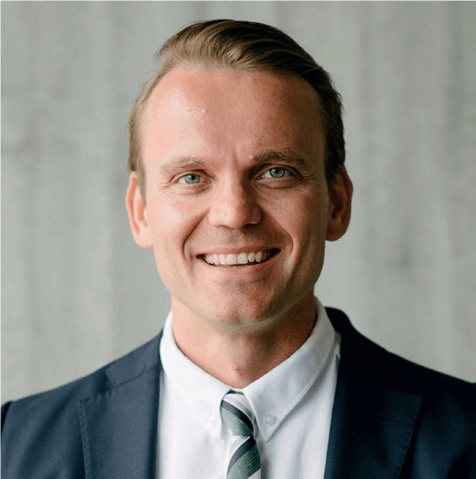 According to fund manager Erik Hagerup, the capital is divided between NOK 185 million in the Heimdal Tinde fund, while NOK 875 million is in the high-yield fund Heimdal Høyrente.
– Especially after the summer last year, we got a lot of growth – and this has continued this year. In February alone, we gained 179 new customers, so that we now have a total of around 1,400 customers, says Hagerup.
Heimdalfondene is owned by the wealthy industrial builder Jakob Hatteland from Nedre Vats, Etne Sparebank, Harald Haukås (formerly Skagenfondene) and investor Stig Magnar Lura.
– Maybe in the long run we can call ourselves "the new Skagen", says Hagerup with a twinkle in his eye.
Published: Published: April 3, 2021 8:01 AM
Get the latest news delivered to your inbox
Follow us on social media networks