US President Joe Biden claims that his massive infrastructure plan will put "hundreds of thousands of people to work". US researcher Svein Melby calls the plan a «paradigm shift».
Published: Just updated
"This is not a plan seen through the eyes of Wall Street or Washington," Biden said.
– Wall Street did not build this country, you built it.
On Wednesday night Norwegian time, Biden talks about his infrastructure plan directly from the city of Pittsburgh in Pennsylvania, where he launched his presidential campaign in 2019.
– The plan will put hundreds of thousands of people to work, the president claims.
The ambitious plan, called the "American Jobs Plan" of at least $ 2,000 billion, is intended to create new jobs, renew aging infrastructure, contribute to the transition to a greener economy and increase competitiveness with China.
Among other things, Biden will invest $ 621 billion in traditional infrastructure such as roads, bridges, railways, ports and airports.
The plan is launched in the wake of a crisis package against the corona pandemic of around 1.900 billion dollars and is expected to be followed by another plan for health and education of 1-2 billion dollars within a few weeks.
Before the speech, tech stocks hit Wall Street.
Higher corporation tax
It was announced in advance that the plan will be financed by, among other things, increasing corporation tax from 21 to 28 per cent. This tax was cut by former President Donald Trump from 35 to 21 percent in 2017.
In addition, Biden will increase the tax on multinational companies' profits abroad.
The costs in the plan are spread over a period of eight years, while the tax increases are intended to pay for the plan over 15 years.
Biden confirms this in his speech, and at the same time says that 35 percent corporation tax was "too high".
At the same time, he promises that income tax will not be increased.
– I have nothing against millionaires and billionaires, says Biden.
Biden pointed out that large companies such as Amazon must tax more – not ordinary workers.
The unions are strong in Pittsburgh, and the press conference was opened by a local union representative who referred to Biden as a "union guy."
– I support trade unions, trade unions built the middle class, says Biden.
also read
He started a historic battle against Amazon: – Never experienced such treatment
US researcher: – A paradigm shift
US researcher Svein Melby at the Department of Defense Studies describes the state's role in Biden's plan as a «paradigm shift».
– This is in many ways a paradigm shift in American politics, Melby says to E24.
Melby explains that Biden will use the state in an active way to improve the situation for the middle class, which is in contrast to the Republicans' economic philosophy that large tax cuts are the solution.
– It gives associations to the most comprehensive projects in the American economy, such as Lyndon B. Johnson's welfare reforms in the 60s and perhaps Franklin D. Roosevelt's "New Deal" in the 30s. Biden is making a huge effort here, says the US researcher.
– The downside is higher taxation. It completely breaks with Reagan's "trickle down" philosophy. It can also cause a huge debt problem. It is large from before, but can get bigger in the long run. The tax changes may help to change that over time, but it is a risky project, says Melby.
However, he believes that it is "correctly thought" by Biden to invest heavily in the attempt to deliver results for "the hard-working middle class".
– It is better to try to do something big and take the chance to succeed. But there will be tough roofs. Securing a political majority will be a huge political job for Biden and his people, says Melbye.
– Many political reefs in the sea
But it will by no means be easy for Biden to get the plan approved.
Democrats have a narrow majority in Congress. The next weeks and months will therefore be a political battle.
– There are an awful lot of political reefs in the sea. The Democrats have a slim majority. It will require top-class political diplomacy and craftsmanship to get this through Congress, Melby said.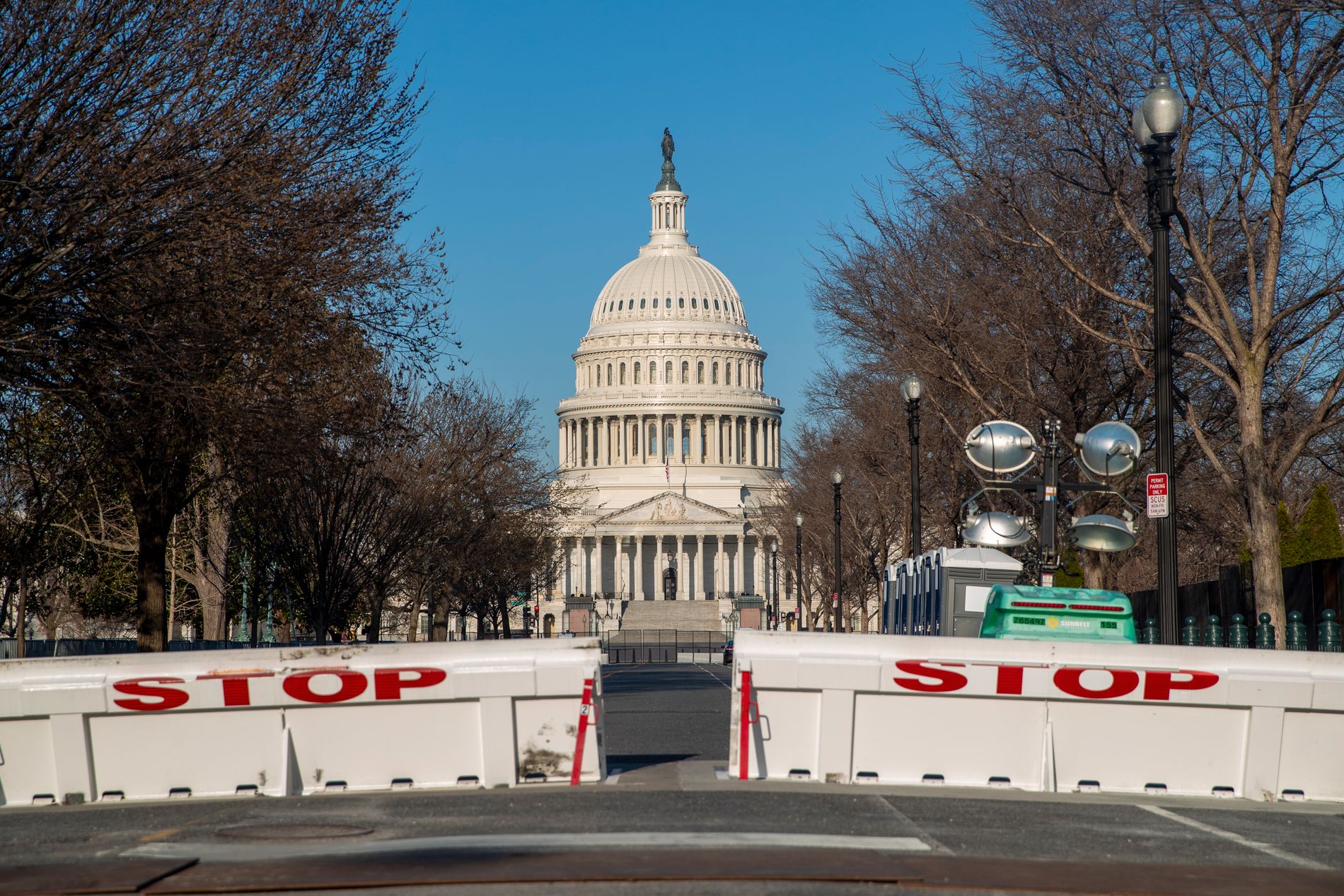 Republicans fear that Biden's plan will be a "Trojan horse" for large tax increases, which they believe will weaken the competitiveness of the United States.
But Democrats are also critical. Some moderate Democrats are concerned about excessive spending, while far-left politicians in the party, such as Alexandria Ocasio-Cortez from New York, want more spending.
– The fact that there is criticism from both sides, may mean that Biden has found the right level. Someone internally in his party wants more, but in my reference book this is not too small, but an enormous political project, says Melby.
"A lot is at stake" in a meeting with China
Biden's plan is an attempt to meet increased competition from "autocratic China", including by investing $ 180 billion in research and development in areas such as artificial intelligence and biotechnology.
However, Republicans fear that increased taxes will weaken competitiveness against China, according to Reuters.
– We want to build the world's most innovative economy, says Biden in the speech, who compares his plan with the space race.
Biden believes that this is a crucial moment in the struggle between democracies and autocracies.
– I want people to look back and think that this was the moment when America won the future, he says.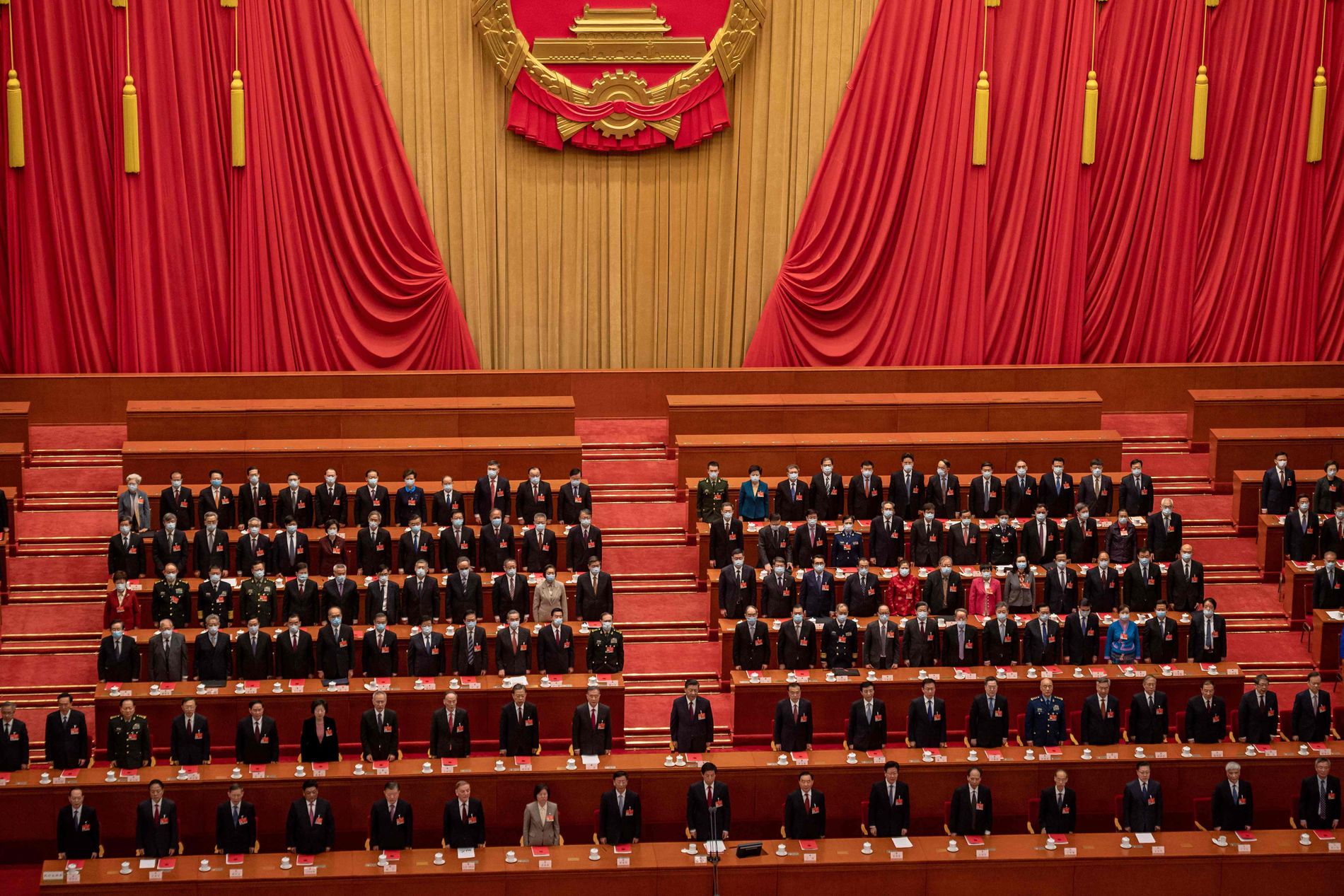 Melby believes that the United States is fully capable of competing with China both politically and economically if they manage to get a boost at home.
– I am pretty sure that the problem for the USA is not mainly China, but the USA itself. Now the Americans must take the spoon in their own hands and clean up at home. If they make the political system work again, and not just create conflict, polarization and stalemate, the United States can become a global engine both politically and economically, the researcher says.
– But I think the United States must be careful with the use of resources internationally, including avoiding over-consumption of military engagement. It will be crucial for the United States to maintain and regain its dominant place internationally, which has eroded in recent decades.
– A lot is at stake, Melby concludes.
also read
Biden continues hard line against China
Published:
Published: March 31, 2021 10:50 PM
Updated: March 31, 2021 11:18 PM
Get the latest news delivered to your inbox
Follow us on social media networks